This is my first Father's Day without my Daddy here. What else can I say except I miss him sorely. [Pause] In sharing what I miss most or my most cherished memory it is hard to find a good starting point. He was far from perfect. Oh, he had a good share of flaws, but this is what made him incredibly down-to-earth and relatable in my eyes. It made him human. It made him present. And while he was still here and still present he could present with such vivid color, stories of his childhood or a delicious meal that had encountered his palate in a way that would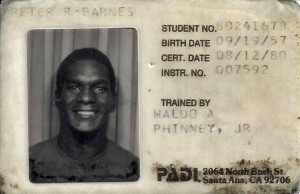 just reel anyone in. I miss our conversations. No matter how bizarre they became toward the end of his time here on this earth, I knew I could pick up the phone and hear on the other end of the line, his voice.
Thankfully, my Daddy filled my cup with so many memories good, bad and just plain ugly that I could go the rest of my lifetime keeping him close at heart. Knowing that as long as I hold a memory or two of him near that he will always be here with me. I will remember the time when he surprised my 8 year-old brother and my 10 year-old self by bringing home a new member of the family. It was a bonsai tree. And I will remember that terrible visit to his apartment after he had gone. There she was on the table in front of me. Karma, his beloved bonsai tree. I will recall his excitement after returning from a bike ride up and down the Tail of the Dragon. He always wanted to make a point of the number of curves there and the number of fellow thrill-seekers who attempted the same ride, but never survived to tell it. Then I will reflect on the somber feeling that filled my stomach when I had the tow come and take his bike away. I'm grateful that he left this temporary place trusting that I would be strong enough to handle his final wishes. To handle his passing far too soon.
I alluded to his gifted ability to tell a story and now I'd like to share an excerpt from an incomplete unpublished work that consumed his spirit during his final years.