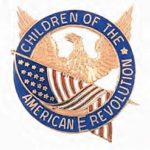 "We must learn to live together as brothers or perish as fools." – Dr. Martin Luther King Jr.
Indeed.
On Monday, January 16, 2017 the ChiChi-Okobee Society Children of the American Revolution hosted a half-day youth genealogy program at the Children's Garden and Art Center. This program was made possible by a State College of Florida MLK Day of Service grant which I applied for on behalf of the Sarasota area C.A.R.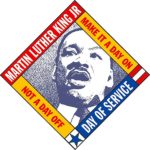 How about I quickly bring things up to speed before dishing out the details on the program. Shortly after joining the DAR last June I decided to to assist on the C.A.R. committee. It seemed like a common sense kind of idea considering I have two small children who I am working on getting into the C.A.R. as well. After a few months time one of my fellow Daughters shared with me a couple of grant opportunities that might be of interest. In October I applied for the MLK Day of Service grant. Just a few days before Thanksgiving I heard that my application for funding had been approved.
From that point forward until the day of the program, I worked tirelessly to develop and bring a youth based genealogy event to my community. And that in a nutshell was how the event came about and one of the many, many reasons I've been absent here.
Back to the C.A.R. For those who are not familiar:

C.A.R. is the nation's oldest, largest patriotic youth organization offering membership to anyone under the ages of 21 who is lineally descended from someone who provided military or civil service or gave material aid or support to the cause of independence during the American Revolution.
C.A.R was chartered by the United States Congress in 1895, and is organized for the training of the young people in true patriotism and love of country.
Although the C.A.R. is only open to children with direct ancestral ties to the Revolution the Youth Genealogy Program was framed to assist children of any background with discovering tools and resources they may not have been previously aware of. Our C.A.R. society recognizes that no matter where your ancestry takes you knowing your lineage is important.

So who was there and what took place at this event? Let me just say that I am very pleased with the turn-out of this first-time event and have so many ideas for the next. Attendees included families from the Saltmeadow School of Sarasota, Sarasota Cooperative Learning Project and the general public. According to our sign-in sheets there were at least 93 children and 41 adults, so 134 participants for sure, but likely more since all the adults didn't sign-in.
Essentially there were three main activity areas for the children within the garden confines. The first, located in the art barn and just outside featured two different pedigree building activities for children. One was with play-doh and the other was with Popsicle sticks. Both activities can be found on the Growing Little Leaves website. A most special round of thanks to Growing Little Leaves for their early support of our program. The activities in the barn were geared toward younger children and were there to introduce them to terms such as pedigree and basic family tree structure. At the table outside of the art barn they were also invited to make thumbprint family tree arts with their families.
Next there was the scavenger hunt. The scavenger hunt was set up where children of any age and their parent would search for objects and what I called "Question and Clue" slips. In total there were five slips of paper that needed to be collected and questions answered. The goal was to have the children conduct an interactive oral interview with their parent or relative. For instance, one of the five objects they had to find was a vinyl record. (Vinyl records in regards to a common source of music are ancient objects to the children of this generation.) The accompanying "Question and Clue" slip would prompt the child to ask their parent/relative to list for them a three song soundtrack for their life. Additionally, at the bottom of each slip they'd find a post-event suggestion to keep the conversation going. In the example of the music question it was suggested the parent/relative played the said three songs for the child later on. After they collected and answered all their questions they were to head to the Flip-Pal scan station to enter the raffle. Flip-Pal was kind enough to donate a scanner for one of the raffle prizes and they sent a demo as well, so we could show our junior family detectives what types of useful tools come in handy when conducting family research. Such an awesome piece of portable equipment.
Lastly, our ChiChi-Okobee Society C.A.R. extended invitations to many other genealogy and lineage related groups so participants could be made aware of the many ways in which they could preserve and honor their family stories. These organizations were as follows: Genealogical Society of Sarasota, Sara DeSoto DAR, Saramana SAR, Daughters of the Union Veterans of the Civil War (DUVCW), Sons and Daughters of the U.S. Middle Passage (SDUSMP), Afro-American Historical and Genealogical Society (AAHGS) and Preserving Our History. Our youth participants were encouraged to visit these organizations to learn about scholarship opportunities and volunteer opportunities and so much more. It warmed my heart to learn that some attendees did come ready to speak first and foremost with members from these resource organizations. (Note: I've included a 34 minute clip on the event recorded by Manatee Educational TV at the end of this entry which features many of the organizations that were there that day. Many thanks to Manatee Educational TV for spending so much time there with us that day.)
The best part of the event was seeing all the great big smiles from the raffle winners. Entries into the raffles was based strictly on participation in the program offerings. Children and their families took to their seats on the hay bales, tree stumps, benches and chairs and waited with anticipation for their names to be pulled. There were nine prize packs which included family heritage scrapbook kits, time capsule journals, youth genealogy books, gift certificates from local food partners, family tree software programs and the Flip-Pal scanner mentioned earlier. The nine lucky children to win these prizes were ecstatic to have their names called and it was such a joy to distribute exciting materials to help they further engage in capturing their family history. There were also five DNA kits made available and volunteers from our partner schools were asked to select interested participants to have their DNA sampled. One kit was generously provided by the National Geographic Genographic project and the other four were Family Finder tests through Family Tree DNA. I will conduct a follow-up and provide guidance to interpreting their results once they receive them back from the labs in 8-10 weeks.
In short, it was a fabulous fun-filled day in the name of family. As the event organizer I had so many ideas and I had to pull back due to manpower and other limitations, but now that everyone has had a taste of what a youth genealogy program can offer to the children I am 500% certain that the next one is going to be even better and in service to even more families.
On that note I would like to thank my own family, husband and children for their support in chugging through this big occasion. I am so glad they were there to participate as well.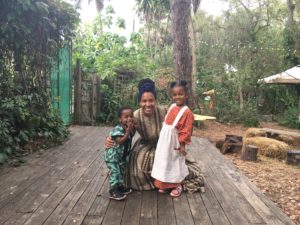 What a day of service!
Until next year…